Cheeks of Fish
Click on any of the product names or pictures below to see more detail and to place an order online. All product comes in 1 pound sealed packages, complete with a QR code and information about the boat, fisherman and tackle used all for purposes of sustainability and transparency. 1 portion is approx. 16 oz (1 lb). We recommend 6-8 oz per person. A pound or two of scallops and shrimp included in recipes with other delicious and hearty ingredients goes a long way for 4 persons. Prices are subject to change, but we strive to keep best priced.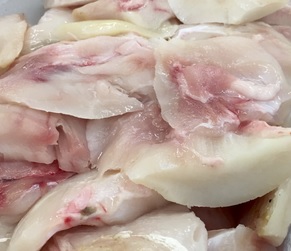 Like all fish cheeks, this is a tender cut of meat from the head. With a sweet, crab-like, luxurious flavour, the texture of halibut cheeks resembles that of a scallop.
More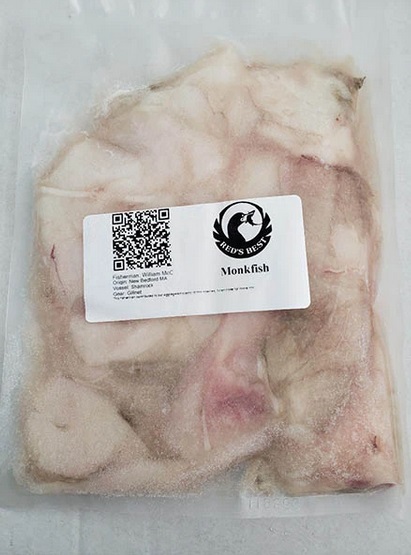 This product is individually packed 1lb boneless cheeks. Known as `poor man's lobster`, monkfish is mild with a firm dense texture similar to lobster. Low in sodium, a good source of niacin, vitamins B6, B12, potassium, protein, phosphorus and selenium.
More
$10.50
Packaged in 1 pound packs. Protein rich, low in cholesterol, sodium and fats. With a mild, ocean flavor and texture similar to a scallop!
More
$13.85
$10.50